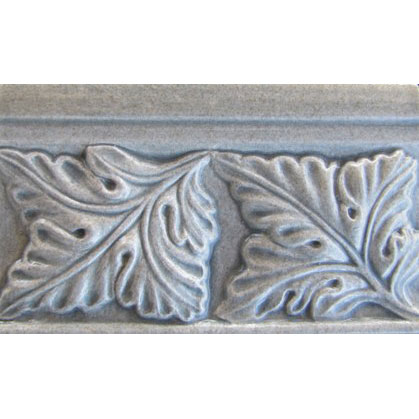 4"x6" Campani AGA Polar Listello
Price per Unit (piece):
piece(s) in package: 1.00

SKU: CAMPAN*LIS-AGAPO
Dimensions: LxWxH - 4.00x6.00x0.00
Weight: 0.50 lb / package
In Stock: 144 (pieces)
Description
Inspired by the most hidden, magical aspects of nature. Cleverly worked graphics which catch the eye. The velvet reflections of the lapped finish invite you to touch.
Support Center: A-American Custom Flooring
Niles Branch - Web Sales
7777 N Caldwell Ave.,
Niles, IL 60714

Tel: (847) 966-0500
Fax: (847) 966-0507
Email:
This email address is being protected from spambots. You need JavaScript enabled to view it.

Chicago Branch
3221 W Irving Park Rd.,
Chicago, IL 60630

Tel: (773) 588-6200
Fax: (773) 588-6190
Email:
This email address is being protected from spambots. You need JavaScript enabled to view it.

Hawaii Branch - Contracting Office
96-1209 Waihona St.,
Pearl City, HI 96782

Tel: (808) 454-8888
Fax: (808) 454-8889
Email:
This email address is being protected from spambots. You need JavaScript enabled to view it.