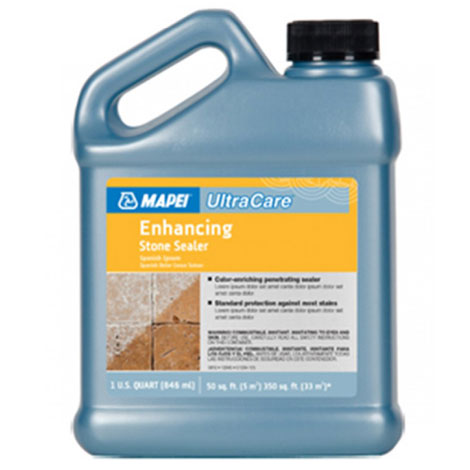 Mapei UltraCare Enhancing Stone Sealer 1 qt 00532000
Price per Unit (piece):
piece(s) in package: 1.00

SKU: 093994*005328
Dimensions: LxWxH - 0.00x0.00x0.00
Weight: 2.00 lb / package
In Stock: 11 (pieces)
Description
Mapei UltraCare Enhancing Stone Sealer
see technical data sheet
see MSDS sheet
manufacturer part# 00532000
packaging: 1 U.S. qt. (946 mL) plastic container
Mapei UltraCare Enhancing Stone Sealer is an economical, color-enhancing penetrating sealer that enhances the natural colors of stone and provides protection against most common stains. It is safe for use on all interior and exterior natural-stone surfaces such as marble, limestone, sandstone, slate, granite, travertine and cementitious grout. The product can also be used as a pre-grouting sealer.
Features & benefits:
• Color-enhancing penetrating sealer
• Protects against most common stains
• Will darken and rejuvenate the surface appearance of unsealed natural stones
• Easy to use: One-step process for color enhancement and sealing
• Does not alter the slip resistance of the surface
• For interior and exterior applications
Where to use:
• Unsealed flamed, honed, tumbled and rough-textured natural stone, such as marble, granite, slate, limestone, sandstone and travertine
• Pavers, concrete, bricks, quarry tiles and cementitious grout
Limitations:
Note: If UltraCare Enhancing Stone Sealer is not wiped completely dry within 5 minutes, a surface residue may occur.
• Ensure that the product does not come in contact with any non-recommended surface.
• Do not use on glazed tile, or nonporous surfaces.
• Do not for use on food-handling surfaces.
• Will not repair uneven grout coloration
• Do not dilute.
Industry standards and approvals:
• Meets all EPA and SCAQMD standards for VOCs
Surface preparation:
• Surface must be dry and free of contaminants, including previously applied sealers, dirt, lime and hard-water deposits, rust, and other heavy soil and grime.
• Allow new grout installations to cure for at least 48 hours before application.
• Sealer may be applied to surfaces that have been dry for 24 to 72 hours.
• Surface and sealer temperatures should be between 50°F and 80°F (10°C and 26°C).
• Ensure that the area is well-ventilated during application and until the surface is dry.
Support Center: A-American Custom Flooring
Niles Branch - Web Sales
7777 N Caldwell Ave.,
Niles, IL 60714

Tel: (847) 966-0500
Fax: (847) 966-0507
Email:
This email address is being protected from spambots. You need JavaScript enabled to view it.

Chicago Branch
3221 W Irving Park Rd.,
Chicago, IL 60630

Tel: (773) 588-6200
Fax: (773) 588-6190
Email:
This email address is being protected from spambots. You need JavaScript enabled to view it.

Hawaii Branch - Contracting Office
96-1209 Waihona St.,
Pearl City, HI 96782

Tel: (808) 454-8888
Fax: (808) 454-8889
Email:
This email address is being protected from spambots. You need JavaScript enabled to view it.