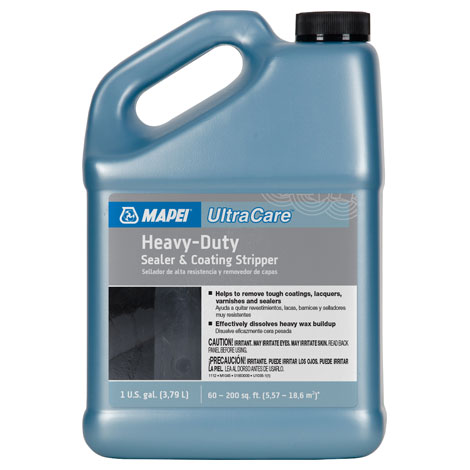 Mapei UltraCare Heavy-Duty Sealer & Coating Stripper 1 qt 01832000
Price per Unit (piece):
piece(s) in package: 1.00

SKU: 093994*018328
Dimensions: LxWxH - 0.00x0.00x0.00
Weight: 2.00 lb / package
In Stock: 3 (pieces)
Description
Mapei Ultracare Heavy-Duty Sealer & Coating Stripper
see technical data sheet
see MSDS sheet
manufacturer part# 01832000
packaging: 1 U.S. qt. (946 mL) plastic container
Mapei Ultracare Heavy-Duty Sealer & Coating Stripper is a professional-strength formulation that helps to remove tough coatings, lacquers, varnishes, sealers, paints and epoxy grout haze from surfaces. This product effectively dissolves heavy wax, and helps to remove deep-set stains and heavy grease buildup. Ultracare Heavy-Duty Sealer & Coating Stripper is water-based, pleasantly scented, nonflammable and easy to use.
Features & benefits:
• Nonflammable and formulated to stay on the surface longer for easier stain removal
• Helps to dissolve heavy grease buildup
• Removes most sealers, epoxy grout haze, urethane coatings, synthetic finishes, adhesives and paints
• Easy to use and rinses with water
Where to use:
Most natural stones, grout, ceramic, porcelain, terra cotta, Saltillo, quarry tiles, cement terrazzo, concrete, pavers and masonry surfaces
Limitations:
• Ensure that the product does not come in contact with any non-recommended surface.
• Do not mix with other chemicals.
• Will affect sealers, coatings, floor finishes and painted surfaces
Industry standards and approvals:
• Meets all EPA and SCAQMD standards for VOCs
Instructions:
Note: Choose all appropriate safety equipment before use. Refer to the Material Safety Data Sheet (MSDS) for more information.
Always test first in several inconspicuous areas to confirm desired results.
1. Avoid skin and eye contact by wearing chemical-resistant gloves and protective lenses.
1. Shake container well before using.
2. Working in a small, manageable area of 15 sq. ft. (1,39 m2) liberally, apply an even coat over the required area with a paint brush, roller, mop or sponge.
3. Do not dilute.
4. Allow product to stand on top of surface for at least 1 hour without drying, or until the coating or residue softens.
5. Do not allow the product to dry on the surface. If the product dries, mist the surface with water to keep it wet.
6. Agitate with scrub pads, scrub brush or scrub machine.
7. Remove the residue with a wet vac or with clean, absorbent, white cotton towels.
8. Rinse the surface thoroughly with clean water, removing the water per Step 7. Do not track cleaner residue into adjacent areas.
9. Repeat the process as necessary.
10. Surface will be ready for light traffic in as soon as 1 hour.
11. Allow at least 48 hours of drying time before applying Ultracare sealers and finishes.
Support Center: A-American Custom Flooring
Niles Branch - Web Sales
7777 N Caldwell Ave.,
Niles, IL 60714

Tel: (847) 966-0500
Fax: (847) 966-0507
Email:
This email address is being protected from spambots. You need JavaScript enabled to view it.

Chicago Branch
3221 W Irving Park Rd.,
Chicago, IL 60630

Tel: (773) 588-6200
Fax: (773) 588-6190
Email:
This email address is being protected from spambots. You need JavaScript enabled to view it.

Hawaii Branch - Contracting Office
96-1209 Waihona St.,
Pearl City, HI 96782

Tel: (808) 454-8888
Fax: (808) 454-8889
Email:
This email address is being protected from spambots. You need JavaScript enabled to view it.