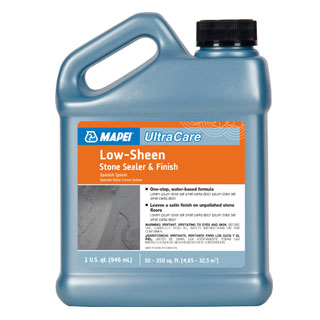 Mapei UltraCare Low Sheen Sealer & Finish 1 qt 00832000
Price per Unit (piece):
piece(s) in package: 1.00

SKU: 093994*008329
Dimensions: LxWxH - 0.00x0.00x0.00
Weight: 2.00 lb / package
Description
Mapei Ultracare Low-Sheen Sealer & Finish
see technical data sheet
see MSDS sheet
manufacturer part# 00832000
packaging: 1 U.S. qt. (946 mL) plastic container
Mapei Ultracare Low-Sheen Sealer & Finish is a one-step, water-based formula that provides a durable low-sheen satin finish and maximum stain resistance. This product can also be used as a pre-grouting sealer. For interior and exterior use, Ultracare Low-Sheen Sealer & Finish is non-yellowing and resistant to ultraviolet light.
Features & benefits:
• One-step, polymer-fortified sealer and finish
• Maximum protection against most common stains
• Leaves a satin finish on unpolished stones
• For interior and exterior applications
Where to use:
• Use on unsealed, textured, flamed, honed and tumbled natural stone, cementitious grout, terra cotta, Saltillo, quarry tiles, terrazzo, concrete, pavers and masonry surfaces. This product is not recommended for use on glazed ceramic, glass or metalized tiles, or other impervious surfaces.
Limitations:
• Ensure that the product does not come in contact with any nonrecommended surface.
• Not recommended for use in areas subject to standing or pooling water
• Keep the surface clean and dry.
• Do not dilute.
Industry standards and approvals:
• Meets all EPA and SCAQMD standards for VOCs
Surface preparation:
• Surface must be dry and free of contaminants, including previously applied surface sealers, waxes, coatings, cleaner residue, dirt, lime and hard-water deposits, rust, and other heavy soil and grime.
• Allow new grout installations to cure for at least 48 hours before application.
• Surface temperatures should be between 50°F and 80°F (10°C and 26°C).
• Ensure that the area is well-ventilated during application and until the surface is dry.
Support Center: A-American Custom Flooring
Niles Branch - Web Sales
7777 N Caldwell Ave.,
Niles, IL 60714

Tel: (847) 966-0500
Fax: (847) 966-0507
Email:
This email address is being protected from spambots. You need JavaScript enabled to view it.

Chicago Branch
3221 W Irving Park Rd.,
Chicago, IL 60630

Tel: (773) 588-6200
Fax: (773) 588-6190
Email:
This email address is being protected from spambots. You need JavaScript enabled to view it.

Hawaii Branch - Contracting Office
96-1209 Waihona St.,
Pearl City, HI 96782

Tel: (808) 454-8888
Fax: (808) 454-8889
Email:
This email address is being protected from spambots. You need JavaScript enabled to view it.