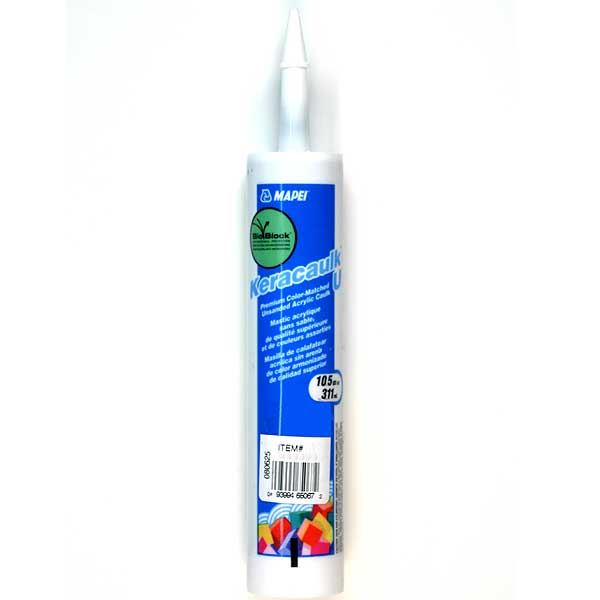 Mapei Keracaulk U Pearl Gray 91910 unsanded caulk 10.5 oz
Price per Unit (piece):
piece(s) in package: 1.00

SKU: 093994*619679
Dimensions: LxWxH - 0.00x0.00x0.00
Weight: 2.00 lb / package
In Stock: 2 (pieces)
Description
Mapei Keracaulk U Pearl Gray unsanded caulk see technical data sheet
manufacturer part# 91910 Pearl Gray unsanded caulk 10.5 U.S. oz. (311 mL) plastic tube
click for Mapei Keracaulk U caulk color palette
Mapei Keracaulk U (pearl gray) is a premium-grade, easy-to-use, easy-to-clean siliconized acrylic caulk formulated to match the color and texture of Mapei unsanded grouts.
Features and benefits:
• Contain a mildewcide to make both caulks resistant to degradation from mildew (after cure)
• Paintable
• Water cleanup while fresh
• Packaged in gun-grade tubes for easy application
• VOC-compliant
Where to use:
• For gaps up to 1/4" (6 mm)
• As a flexible barrier/filler between horizontal and vertical surfaces to prevent cracked tile due to expansion
• For filling joints where tile abuts dissimilar surfaces
• For caulking around sinks, tubs, showers, countertops and ceramic tile floors
• For interior use only
• For restoring cracked or worn grout joints
Limitations:
• Do not install over substrates containing asbestos.
• Application temperature range is 50°F to 90°F (10°C to 32°C).
• Apply only to clean, dry surfaces.
• For both Keracaulk S and Keracaulk U, joints should not exceed 1/4" (6 mm) in width.
• Do not use for exterior projects or applications subject to constant water immersion.
• Do not use in areas where joints will be subject to heavy abrasion or wear.
• Allow new concrete to cure for 30 days before caulking.
• Although Keracaulk S and Keracaulk U are color-matched to MAPEI's grout color system, expect a slight variation in color due to the difference in composition between materials.
• For applications beyond 1/4" (6 mm) in depth, the caulking depth must be controlled by a closed-cell backer rod.
• Vacuum out joints and wipe them clean with a damp rag.
Product application:
1. Read all installation instructions thoroughly before installation.
2. Tile should be firmly set before caulking. Typically, this is 24 to 48 hours after tile installation.
3. Caulking may be done either before or after grouting.
4. For a clean, straight and neat caulk joint, mask both sides of the joint with masking tape.
5. Keracaulk S and Keracaulk U come ready to use. Apply with a caulking gun. Do not open cartridges until preparatory work has been completed.
6. Cut nozzle tip to desired bead size at 45-degree angle.
7. Completely fill joints with sealant and smooth over with a wet finger.
8. Excess caulk should be removed with a damp cloth before caulk skins over.
9. Immediately wash hands and tools with warm water and soap.
Protection:
1. Allow at least 4 to 6 hours drying time before painting.
2. Protect from water exposure until fully cured at least 72 hours.
Note: Larger beads of caulk and cool, humid conditions will require a longer drying time.
Support Center: A-American Custom Flooring
Niles Branch - Web Sales
7777 N Caldwell Ave.,
Niles, IL 60714

Tel: (847) 966-0500
Fax: (847) 966-0507
Email:
This email address is being protected from spambots. You need JavaScript enabled to view it.

Chicago Branch
3221 W Irving Park Rd.,
Chicago, IL 60630

Tel: (773) 588-6200
Fax: (773) 588-6190
Email:
This email address is being protected from spambots. You need JavaScript enabled to view it.

Hawaii Branch - Contracting Office
96-1209 Waihona St.,
Pearl City, HI 96782

Tel: (808) 454-8888
Fax: (808) 454-8889
Email:
This email address is being protected from spambots. You need JavaScript enabled to view it.