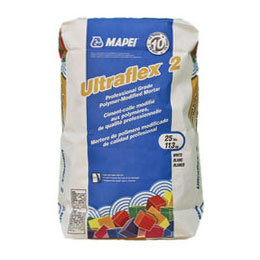 Mapei Ultraflex 2 White Tile Mortar 50 lbs
Price per Unit (piece):
piece(s) in package: 1.00

SKU: 093994*116505
Dimensions: LxWxH - 0.00x0.00x0.00
Weight: 50.00 lb / package
In Stock: 626 (pieces)
Description
Mapei Ultraflex 2 White Tile Mortar see technical data sheet
manufacturer part# 0060057
packaging: paper bag of 50 lbs. (22,7 kg)
color: white
available also in gray color
Mapei Ultraflex 2 (white) is a professional-grade, single-component, high-performance, polymer-modified thin-set mortar for interior and exterior installations of ceramic, porcelain and dimensional natural-stone tile. This mortar has a high content of unique dry polymer, resulting in excellent adhesion to the substrate and tile. Ultraflex 2 meets or exceeds ANSI A118.4 and ANSI A118.11 requirements when mixed with water. Ultraflex 2 can be used for interior and exterior installations of tile in most residential floor and wall applications. In commercial applications, use on interior floor and wall installations and exterior floors.
Features and benefits:
• Polymer-enriched for high performance and deformability
• Smooth and creamy consistency for easy application
Where to use:
• Most interior/exterior residential installations on floors and walls
• Most interior/exterior commercial installations on floors
• Most interior commercial installations on walls
• Installation of ceramic and porcelain tile, quarry tile, pavers, Saltillo tile, and many types of marble, granite and natural stone
Limitations:
• Install only at temperatures between 40°F and 95°F (4°C and 35°C).
• Do not use for moisture-sensitive stone (green marble, some limestones and granites), agglomerate tiles or resin-backed tiles. Instead, use a suitable epoxy or urethane adhesive. See the respective Technical Data Sheet for more information.
• Do not use over dimensionally unstable substrates such as hardwood flooring, oriented strand board (OSB), substrates containing asbestos, or metal. See the "Suitable Substrates" section.
• To use directly over gypsum-based patching or leveling substrates, apply suitable primer before use. See MAPEI Technical Bulletin 010313-TB, "Gypsum-Based Floors and Walls: Which MAPEI Products Can Be Applied?".
Support Center: A-American Custom Flooring
Niles Branch - Web Sales
7777 N Caldwell Ave.,
Niles, IL 60714

Tel: (847) 966-0500
Fax: (847) 966-0507
Email:
This email address is being protected from spambots. You need JavaScript enabled to view it.

Chicago Branch
3221 W Irving Park Rd.,
Chicago, IL 60630

Tel: (773) 588-6200
Fax: (773) 588-6190
Email:
This email address is being protected from spambots. You need JavaScript enabled to view it.

Hawaii Branch - Contracting Office
96-1209 Waihona St.,
Pearl City, HI 96782

Tel: (808) 454-8888
Fax: (808) 454-8889
Email:
This email address is being protected from spambots. You need JavaScript enabled to view it.