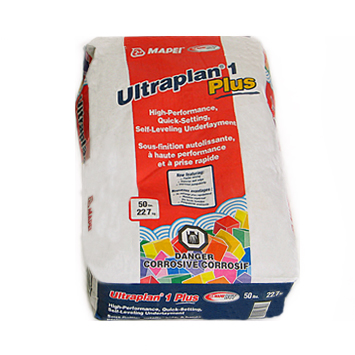 Mapei Ultraplan 1 Plus Self Leveling Mortar 50 lbs
Price per Unit (piece):
piece(s) in package: 1.00

SKU: 093994*119513
Dimensions: LxWxH - 0.00x0.00x0.00
Weight: 50.00 lb / package
In Stock: 463 (pieces)
Description
Mapei Ultraplan 1 Plus Self Leveling Mortar see technical data sheet

manufacturer part# 17350000
packaging: paper bag of 50 lbs. (22,7 kg)
Mapei Ultraplan 1 Plus is a HCT (High-Hydrated Cement Technology)-based, quick-setting, self-leveling, self-drying underlayment and repair mix for interior concrete and engineer-approved floors. Ultraplan 1 Plus has high strength and is abrasion-resistant, able to withstand light foot traffic after 2 to 3 hours and vehicular rubber-wheel traffic after 3 days.
• Ready for tile in 3 to 4 hours
Where to use:
• Mapei Ultraplan 1 Plus is suited for quick-turnaround leveling, smoothing and repairing of interior floors before the installation of floor coverings. Ceramic tile and natural stone can be installed as soon as 3 to 4 hours after application. Floor coverings – such as carpet, vinyl sheet goods, vinyl tile, vinyl composition tile (VCT), homogenous PVC, rubber and engineered wood plank – can typically be installed 16 to 24 hours after application.
Ultraplan 1 Plus (before mixing):
Physical state: powder
Color: gray
Flammability:
• Flame spread: 0
• Fuel contribution: 0
• Smoke development: 0
Ultraplan 1 Plus (mixed):
Mixing ratio: ratio of water to Ultraplan 1 Plus (powder) = 5.75 to 6 U.S. qts. per 50-lb. bag (5,44 to 5,68 L per 22,7-kg bag)
Density: about 128 lbs. per cu. ft. (2,06 kg per L)
pH: 11
Application temperature range: 50°F to 95°F (10°C to 35°C)
Working time: about 15 minutes
Final set: 2 to 3 hours
Time required before installation of tile or stone: typically 3 hours
Time required before installation of impervious floor covering: typically 16 to 24 hours, depending on temperature
Approximate coverage - per thickness for a 50-lb. (22,7-kg) bag
Thickness Coverage
1/8" (3 mm) 48 sq. ft. (4,46 m2)
1/4" (6 mm) 24 sq. ft. (2,23 m2)
1/2" (12 mm) 12 sq. ft. (1,11 m2)
Support Center: A-American Custom Flooring
Niles Branch - Web Sales
7777 N Caldwell Ave.,
Niles, IL 60714

Tel: (847) 966-0500
Fax: (847) 966-0507
Email:
This email address is being protected from spambots. You need JavaScript enabled to view it.

Chicago Branch
3221 W Irving Park Rd.,
Chicago, IL 60630

Tel: (773) 588-6200
Fax: (773) 588-6190
Email:
This email address is being protected from spambots. You need JavaScript enabled to view it.

Hawaii Branch - Contracting Office
96-1209 Waihona St.,
Pearl City, HI 96782

Tel: (808) 454-8888
Fax: (808) 454-8889
Email:
This email address is being protected from spambots. You need JavaScript enabled to view it.