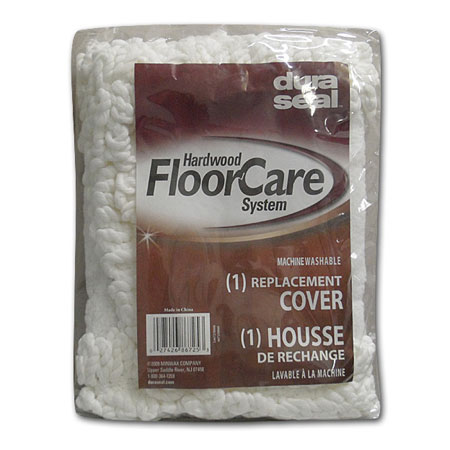 DuraSeal Hardwood FloorCare System Replacement Mop Cover
Price per Unit (piece):
piece(s) in package: 1.00

SKU: 027426*867253
Dimensions: LxWxH - 0.00x0.00x0.00
Weight: 0.25 lb / package
Description
DuraSeal Microfiber Mop Cover has fringes to attract dust while cleaning. Cleaning Pad is for use with the DuraSeal Floor Mop. Use dry for dusting or wet with DuraSeal Cleaner.
For best cleaning results, change mop pad when dirty. Machine Washable.
Keep an extra mop pad on hand so you've always got a clean one!
manufacturer part# 867250000
Support Center: A-American Custom Flooring
Niles Branch - Web Sales
7777 N Caldwell Ave.,
Niles, IL 60714

Tel: (847) 966-0500
Fax: (847) 966-0507
Email:
This email address is being protected from spambots. You need JavaScript enabled to view it.

Chicago Branch
3221 W Irving Park Rd.,
Chicago, IL 60630

Tel: (773) 588-6200
Fax: (773) 588-6190
Email:
This email address is being protected from spambots. You need JavaScript enabled to view it.

Hawaii Branch - Contracting Office
96-1209 Waihona St.,
Pearl City, HI 96782

Tel: (808) 454-8888
Fax: (808) 454-8889
Email:
This email address is being protected from spambots. You need JavaScript enabled to view it.