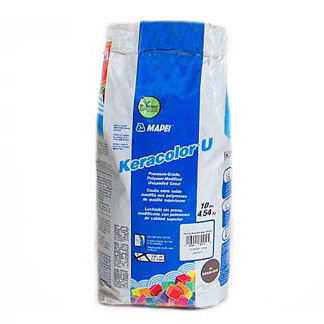 Mapei Keracolor U Bahama Beige 80410 Unsanded Grout 10 lbs
Price per Unit (piece):
piece(s) in package: 1.00

SKU: 093994*804105
Dimensions: LxWxH - 0.00x0.00x0.00
Weight: 10.00 lb / package
In Stock: 30 (pieces)
Description
Mapei Keracolor U Bahama Beige Unsanded Grout see technical data sheet
manufacturer part# 80410 Bahama Beige
packaging: 10 lbs. (4,54 kg) paper bag
click for Mapei Keracolor U grout color palette
Mapei Keracolor U (bahama beige grout) is a premium-grade, preblended, polymer-modified unsanded Portland-cement tile grout that requires only the addition of water for mixing. It will grout joints from 1/16" to 1/8" (1,5 to 3 mm).
Features and benefits:
• For interior/exterior floors and walls
• Contains BioBlock™ technology for mold and mildew resistance
Where to use:
• For grouting interior/exterior residential and commercial floor and wall surfaces in dry or wet conditions
• For grouting dimensional stone, slate, granite, stone agglomerates and most types of ceramic, ceramic mosaic, quarry, brick paver, porcelain, glass and clay tiles
• For joint widths from 1/16" to 1/8" (1,5 to 3 mm)
• For application in submerged conditions (swimming pools, spas, water features and fountains), once fully cured (after 21 days)
Limitations:
• Do not install over substrates containing asbestos.
• Do not use to grout joints greater than 1/8" (3 mm) wide. Instead, use Keracolor S sanded grout or an appropriate MAPEI epoxy grout (see the respective Technical Data Sheet [TDS] for details).
• Do not use when a highly chemical-, impact- and stain-resistant grout is required or in heavy industrial tile installations. Instead, use an appropriate MAPEI epoxy grout (see the respective TDS for details).
• When grouting in temperatures above 80°F (26°C), see the Technical Bulletins at www.mapei.com or consult MAPEI's Technical Services Department.
Shelf life and application properties:
• Pot life: about 2 hours
• Compressive strength at 28 days: >3,500 psi (24,1 MPa)
• Shelf life: 2 years
Support Center: A-American Custom Flooring
Niles Branch - Web Sales
7777 N Caldwell Ave.,
Niles, IL 60714

Tel: (847) 966-0500
Fax: (847) 966-0507
Email:
This email address is being protected from spambots. You need JavaScript enabled to view it.

Chicago Branch
3221 W Irving Park Rd.,
Chicago, IL 60630

Tel: (773) 588-6200
Fax: (773) 588-6190
Email:
This email address is being protected from spambots. You need JavaScript enabled to view it.

Hawaii Branch - Contracting Office
96-1209 Waihona St.,
Pearl City, HI 96782

Tel: (808) 454-8888
Fax: (808) 454-8889
Email:
This email address is being protected from spambots. You need JavaScript enabled to view it.