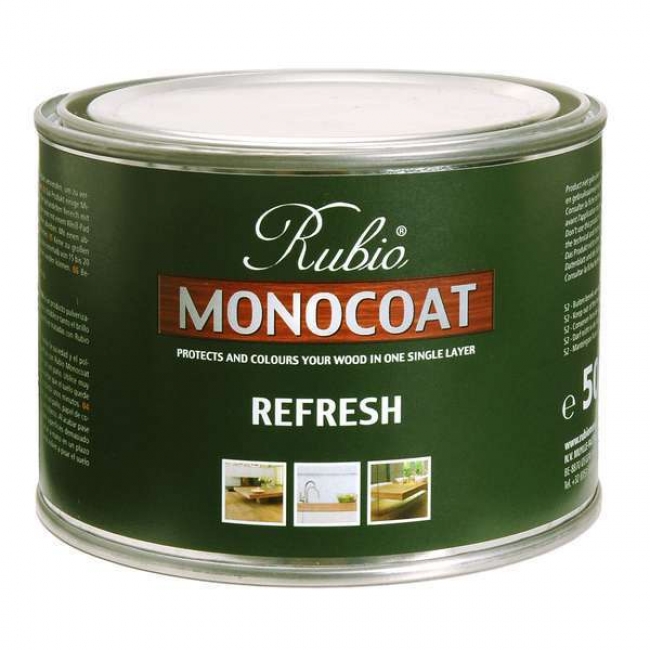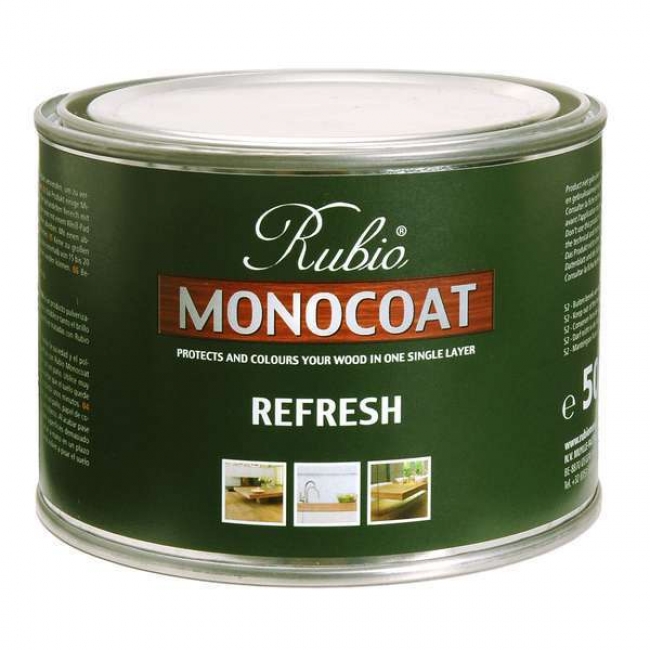 Rubio Monocoat Refresh Oil 0.5 Liters
Price per Unit (piece):
SKU: RUBIO*MOR/.5L
Weight: 5.00 lb / package
piece(s) in package: 1.00

Monocoat Refresh is a treatment oil that restores and protects surfaces treated with Monocoat Oil 2C.
Rubio Monocoat Refresh Oil is a ready-to-use revitalizing treatment oil that refreshes, restores and protects surfaces treated with Monocoat Oil Plus. Refresh is used when the surface feels and looks dry or rough in areas where the finish has worn due to heavy traffic. Maintenance with Refresh will replace the oil that has worn away and add protection to that area. When the color of the surface needs to be restored, we recommend a rejuvenation treatment with Monocoat Oil Plus, using the corresponding color of the treated surface.
see Rubio Monocoat Refresh Oil product data sheet
Instructions:
- Sweep or vacuum the floor.
- Apply Monocoat Refresh on to the surface to be treated with a cloth or a buffer with a white pad. Use a minimal amount of the product to prevent the floor from becoming sticky.
- Allow the product to react for five minutes.
- Wipe the surface dry with a cloth, paper towel, or a cloth under a buffer with a white pad. Polish until the surface feels completely dry.
- Work in zones that can be fully wiped dry within 15 to 20 minutes.
- The surface can be walked on after 4 to 6 hours.
Package: 0.5 liters can
available also in 400 ml spray packaging
The product may NOT be diluted!