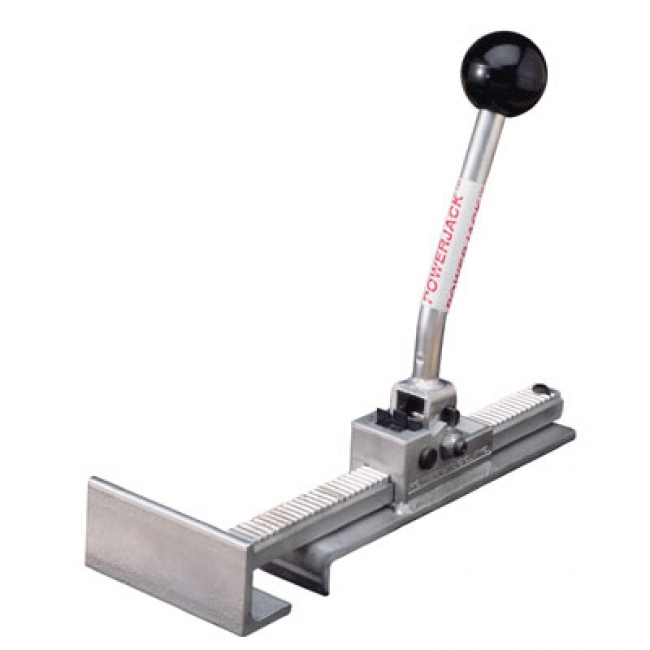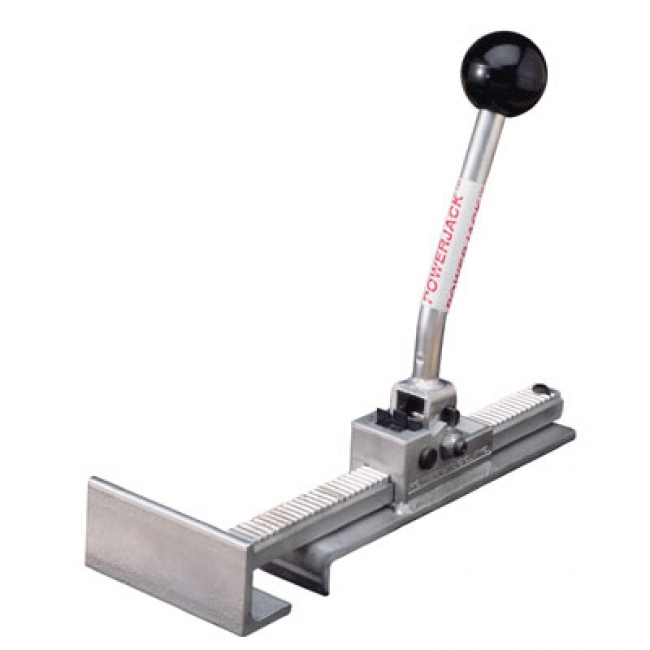 Powernail Powerjack 100 Flooring Jack
Price per Unit (piece):
SKU: POWNAL*POWERJACK
Weight: 10.00 lb / package
piece(s) in package: 1.00

Powernail 100 Powerjack flooring jack speeds up the installation of a quality floor by jacking crooked strip flooring into place for nailing, without the use of pry-bars or crow bars.
The Powernail Powerjack Model 100 flooring jack is a professional tool offering a durable design capable of standing up to the rigors of daily use. Constructed of the best materials available and made in the USA, it is a quality tool designed for use by professional installers.
manufacturer part# 06-99330
made in USA
Powerjack 100 flooring jack is designed to pull crooked strip flooring into place for nailing and keep it in place without the need to hold it in position. It frees you and your hands for nailing. Powernail Powerjack 100 will work on any thickness flooring without damaging the flooring surface. It can be used next to the wall at stud locations or anywhere on the floor.
The POWERJACK will:
• Speed up installation - save time
• Eliminate pry bars or crowbars
• Help build a better floor
• Make your job easier
• Increase your profits
Use caution:
Excessive Force can move wall studs or penetrate wallboard.
Ask our flooring tool specialist for more information.