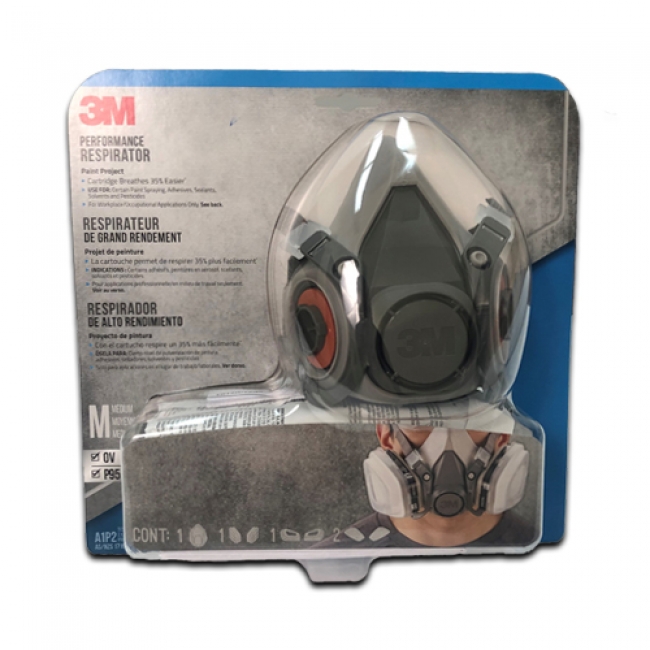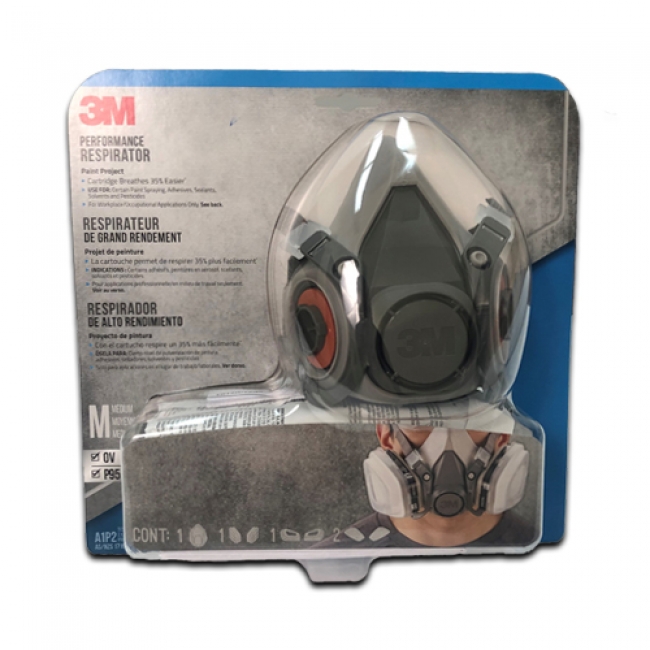 3M Performance Respirator 6211 (54251)
Price per Unit (piece):
SKU: 051138*542511
Weight: 5.00 lb / package
piece(s) in package: 1.00

3M recommendes it for use in paint spray, organic vapor or pesticide applications. This respirator assembly is NIOSH approved for use against certain airborne organic vapors and particles.
3M Preformance Respirator 6211 is a dual cartridge respirator assembly that reduces exposure to dust from sanding on particle board, drywall or non-lead based paints, fiberglass insulation dust, and certain organic vapors from paints and solvents. Can be disassembled, cleaned and reused. Replace the filters/cartridges when used to capacity.
manufacturer part# 54251
Catalog Number: 6211PA1-A
GTIN(UPC/EAN): 051138542511
3M Id: 70070710184
Characteristics:
- Applications: Spraying paint, using solvents and applying pesticides
- Body part at risk: Nose and throat
- NIOSH Filter Approval Rating: OV/P95
- Respirator Type: Dual-cartridge Respirator
- Size: Medium
- Usage: Certain paint sprays, solvents and pesticides
What's in the box:
- 3M half facepiece 6200
- 3M organic vapor cartridges (R6001)
- Two pairs of 3M P95 filters (5P71)
- Filter retainers (501)