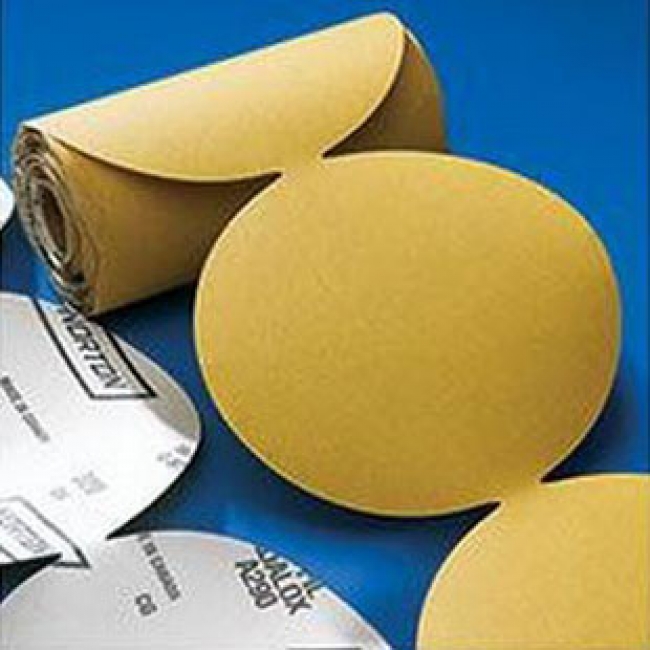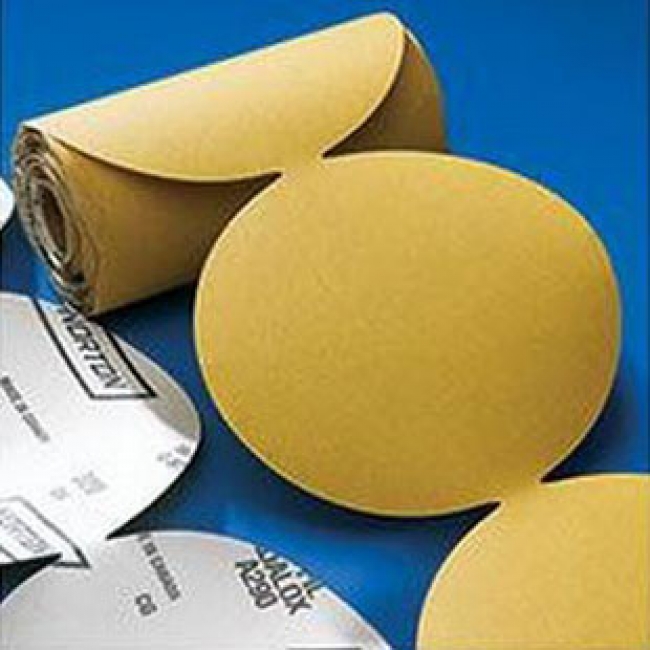 Norton Self Stick 5" Sanding Discs PSA No-Fil Adalox A290
Price per Unit (piece):
SKU: 662611*498319
Weight: 1.40 lb / package
piece(s) in package: 1.00

Self Stick sanding disc 5" grit 60.
Norton Self Stick 5" Sanding Disc 60 Grit is a light-weight paper disc that offers unrivaled durability and value for dry finishing. Made with P-graded aluminum oxide abrasive for increased life, fast cut rate, and consistent finish. No-Fil stearated for reduced loading. Heavy-duty C-weight backing provides edge-tear resistance and durability.
manufacturer part#: 49831
UPC#: 662611498319
quantity: 100 discs/package
Benefits:
• Tear resistant
• Superior Bond
• More Flexible
• Easier disc removal
• Achieves a more consistent, uniform scratch pattern
• Extends Sand Life
• Eliminates the risk of color transfer
• Creates a much stronger bond