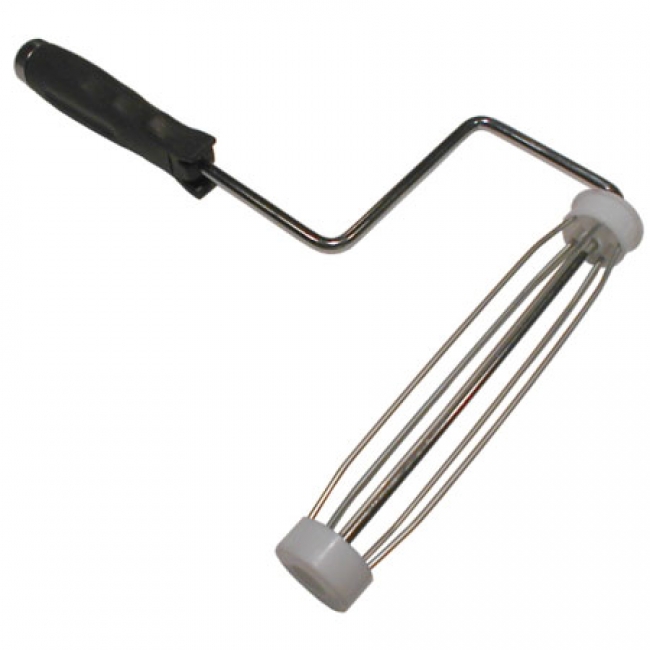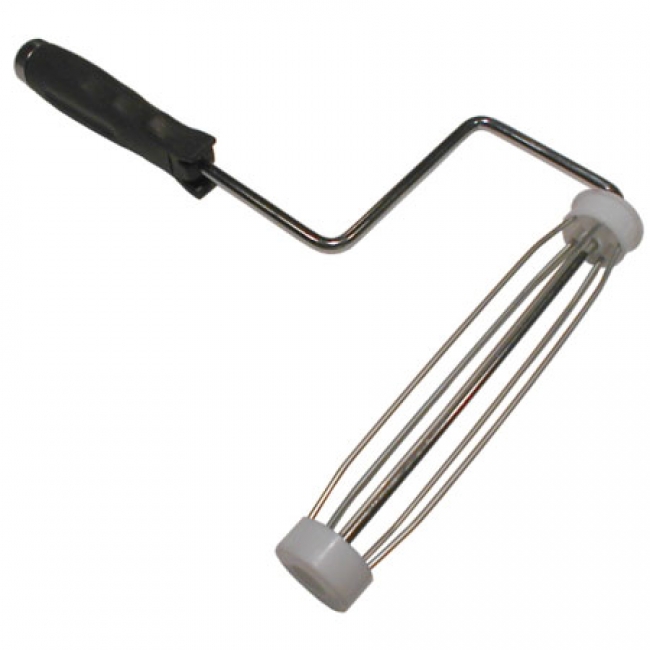 9" Heavy-Duty Roller Frame Metal Paint 5-Wire
Price per Unit (piece):
SKU: 079819*511955
Weight: 1.50 lb / package
piece(s) in package: 1.00

9" heavy duty frame with 5/16 stem for maximum strength. 5 wire cage.
The 5-wire cage on the 9" Heavy-Duty Roller Frame helps make sure your roller cover does not walk or slip as your work. The molded handle's metal-reinforced end accepts standard extension poles.
Features:
• 5/16-gauge steel construction for professional-quality durability
• Use with standard 9" roller covers
• 5-wire roller cage for a secure grip on the roller cover to help minimize walking
• Metal-reinforced, threaded end accepts standard extension poles
• Molded handle offers comfort and excellent control