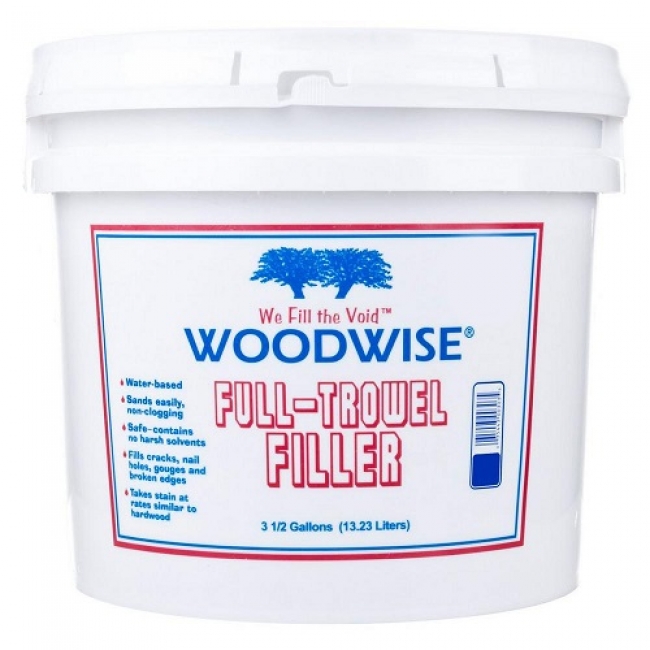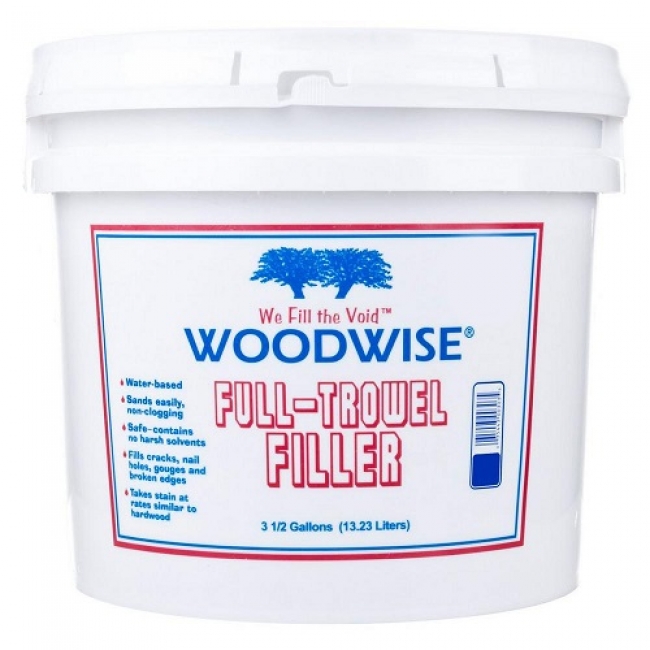 Woodwise Full-Trowel Filler Maple-Ash-Pine 3.5 gal #ft203
Price per Unit (piece):
SKU: 035443*002038
Weight: 71.00 lb / package
piece(s) in package: 1.00

Water-Base trowel-able filler
Woodwise Full-Trowel Filler Maple-Ash-Pine, designed to spread across the surface of the wood floor. With a workable puddle, just trowel the floor, going back and forth across the cracks and voids to ensure deep penetration.
see Woodwise Full-Trowel Filler Maple-Ash-Pine technical data sheet
manufacturer part# FT203
packaging: 3.5 US gallons plastic pail
Coverage:
600-1000 square feet per gallon
Application:
- Developed for water and solvent based stains and finishes
- Water-based product
- Receives stain like hardwood
- Press filler into cracks and holes using an even-edge trowel
- Allow to fully dry before doing final sanding
- For indoor use only
Clean-Up:
Clean with water while Wood Filler is still damp.
Storage:
Keep containers tightly closed. Keep from freezing. If freezing occurs, thaw at room temperature for a minimum of 8 hours before using.